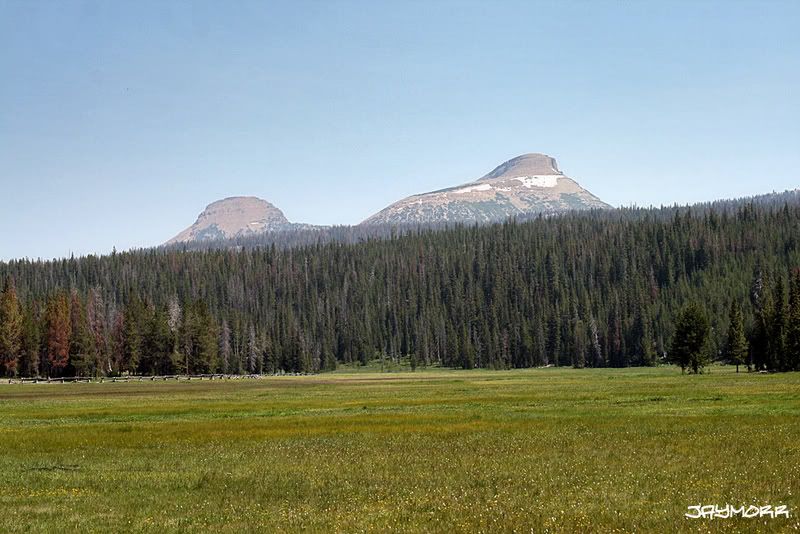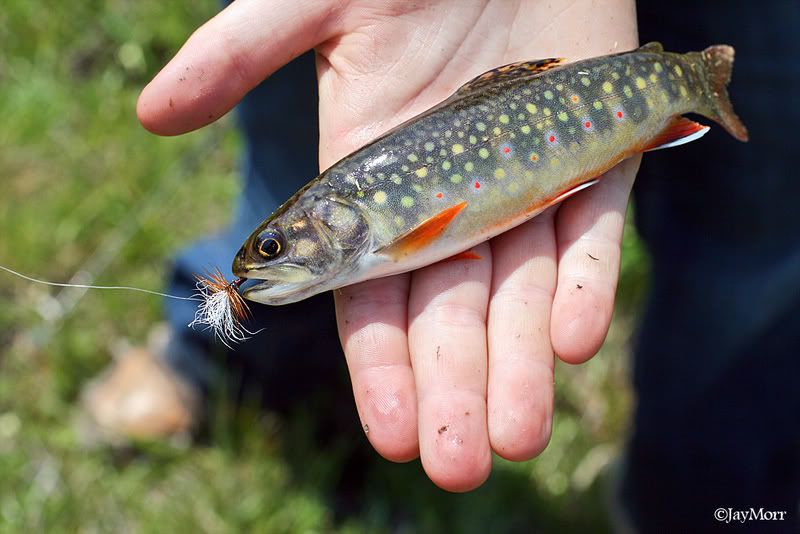 This past weekend I had the great pleasure of helping our church members out with a Father & Son's outing. I enjoyed the time in the mountains with my son Ben. We talked and shared stories on our way up to the campground. Spending time with Ben is something I love very much. Ben was excited to go fly fishing. That evening we enjoyed the company of two gentlemen that were Vietnam veterans. They were pilots who courageously flew F-4's in the war. There stories around the campfire gave me chills as I thought about my personal freedoms and all that I love to do in this great land. One of the men was shot down and a POW for 9months. I can't imagine what he and his commrads must of gone through during that time. I am very grateful for their service.
After listening to their stories, Ben and I went to bed. We left the car doors open to the Yukon and watched the stars. Before long it became cold and as I rolled over I could see Ben in a deep sleep. As I watched him sleep I recalled how great it felt when I was a kid and my dad took me on my first father & son's outing. I wish I could bottle up how I felt that night and cap it forever. Being with my son Ben was the ultimate.
My alarm was set for 5:15am. As it went off I got up and tried to wake Benjamin. In a very early and tired voice came the "Dad, can we just sleep for a bit longer?". I smiled and went back to bed. I got up early to help start breakfast on the new Camp Chef three burner stove. It was awesome. It cooked like a champ even if my blueberry pancake skills were not the best. I think all of the gentlemen and their boys appreciated the breakfast and were excited to go off and play in the mountains.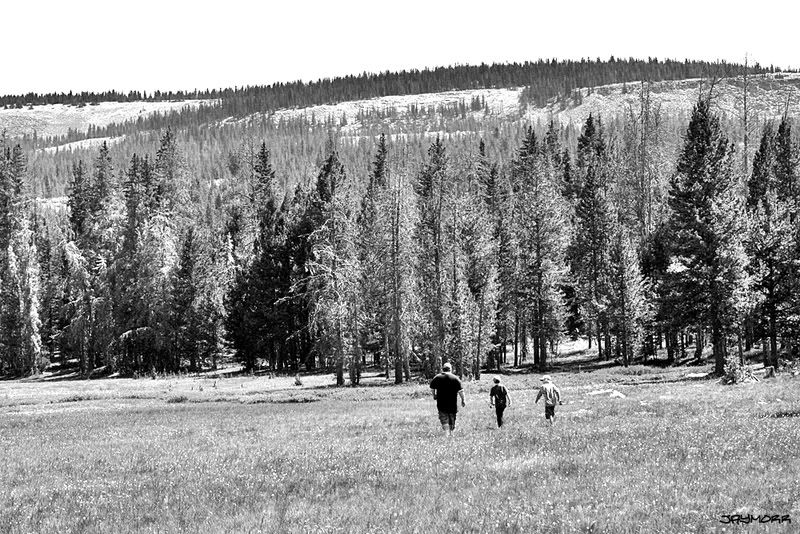 After breakfast, Ben and I decided we would go fish with Brett and his son Jacob who is the same age as Ben. Brett has been a friend of mine now for quite some time. We originally bought our second home in Bountiful from Brett and his wife Jennifer. Although Brett and I have been friends we have rarely fished together.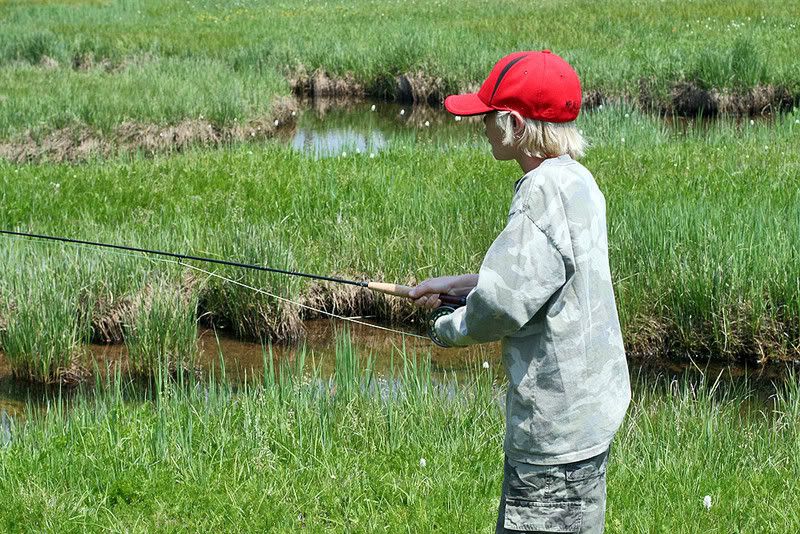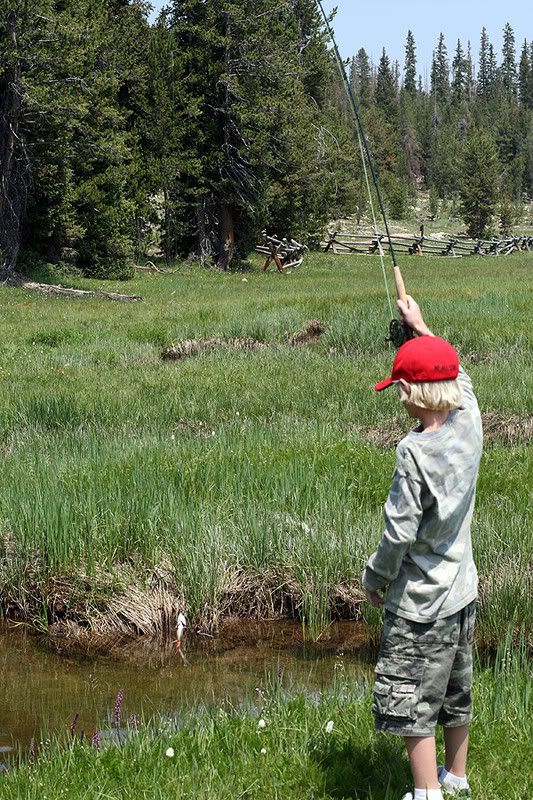 We decided that we would check out a few spots and after we saw the crowds we decided that they would follow me up to one of the spots I grew up fly fishing when I was 16. After 6 miles of 4 wheel drive conditions I wondered how I ever got my Mercury Marquee up to my favorite little spot. After a fun drive up the rocky path we made it to the flats. We spent the afternoon catching tiny Brook Trout on small flies and the kids had a blast.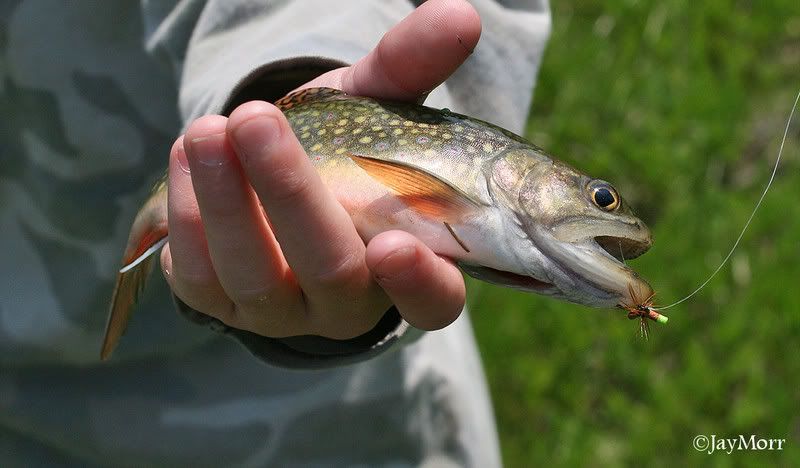 I had so much fun. I can't wait to take Ben back up to do more father and son outtings.
~JayMorr