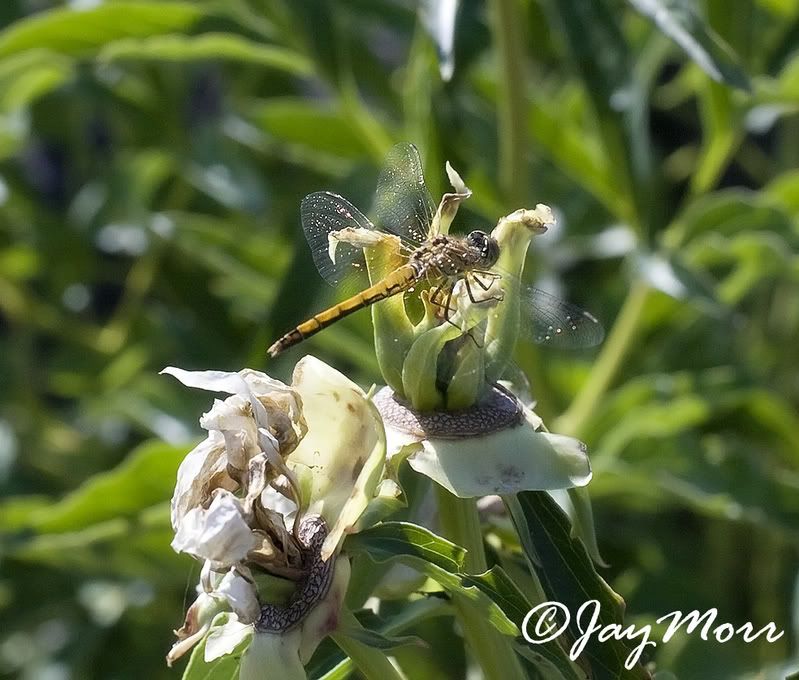 I arrived home from work this week to find a beautiful Dragon resting. I had ripped off about 2 gigs worth of photos before he flew off. I have posted some of my favorites.
Also, I have included some wikipedia information.
A dragonfly is a type of insect belonging to the order Odonata, the suborder Epiprocta or, in the strict sense, the infraorder Anisoptera. It is characterized by large multifaceted eyes, two pairs of strong, transparent wings, and an elongated body. Dragonflies are similar to damselflies, but the adults can be differentiated by the fact that the wings of most dragonflies are held away from,and perpendicular to, the body when at rest.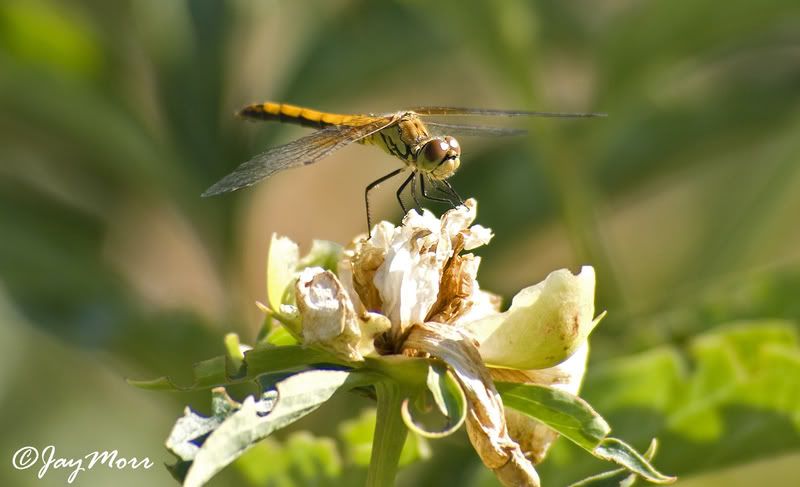 Dragonflies typically eat mosquitoes, midges, and other small insects like flies, bees, and butterflies. They are therefore valued as predators, since they help control populations of harmful insects.
The adult stage of larger species of dragonfly can last as long as four months.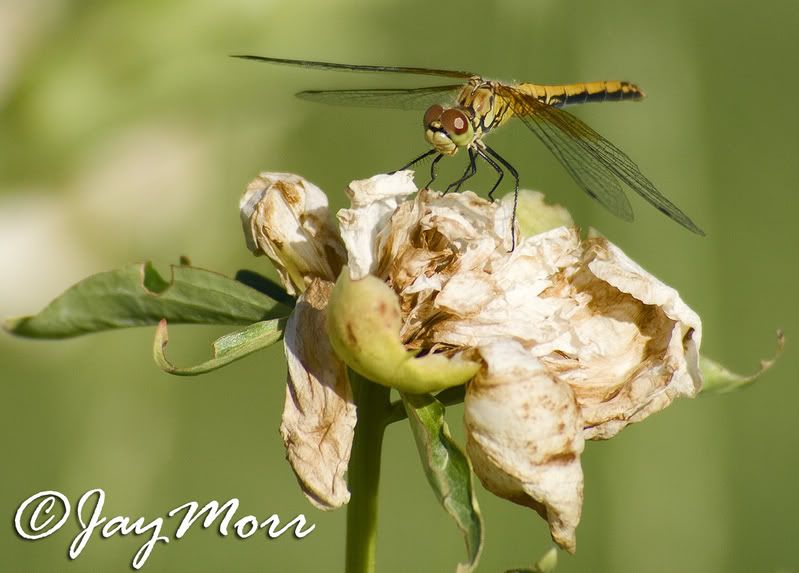 I hope you enjoy the photos!
~JayMorr